Sea Red Sail
.Ltd company
Sea Red Sail .Ltd company with a passion to serve our ever increasing base of global clientele at various locations ,we have continuously expanded our network of owned offices .today Sea Red Sail serves all ports of Caspian Sea employing multinational executive with proven experience in freight forwarding at all locations.
commenced its own activities in mentioned below services in ports of Caspian sea to share in the shipping and submit our services to our good customers.
Shipping and container line
Chartering and broking
International Transportation
Hub services
Offshore supply
Project cargo handling
Warehousing services
Shipping agency services
Of course ; with our experience in the freight forwarding and considering customer's necessitates move / gain globally .
in this wise ; we came to know to having investments , who might even guard our own pension funds, need a rule-based system to protect our risks.
Similarly the carriage of cargo depends upon well-tested contracts and expertize, which in turn are used to determine the outcome of a good service in Caspian sea ports.
"Looking to the future, we are all set to venture into several new activities & countries as part of our global expansion strategy"
Inquiry Form
Latest News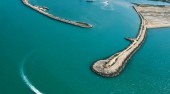 Director General of Amirabad port put the amount of cargo handled in the port in... >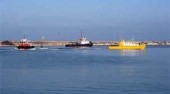 Oil pollution, search and rescue, fire-fighting and security exercise was held in Amirabad port with... >
See all Latest News
Weather
Failure notice from provider:
Connection Error:http_request_failed
Iran Rial Exchange Rate
Iranian Rial Exchange Rate
Rate
American Dollar
Euro
British Pound
Arab Emirates Dirham