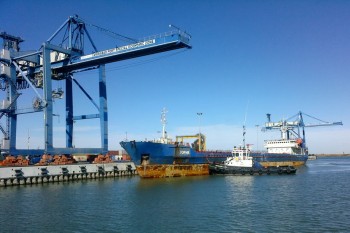 General consignments are sent via air freight for a variety of reasons:
Size: Where the shipment is too large to go by courier
Nature of cargo: Some goods are considered as 'dangerous cargo' and must therefore travel as air freight
Packing requirements: Some consignments ( antiques, fragile items) require specialist packing
Temperature: Some consignments ( perishables, medication, live cargo) require to be stored at certain temperatures
Origin or destination point: Some do not offer courier flight facilities
Urgency: Less urgent shipments can go by air freight at lower cost than being sent by courier.
Wholesalers importing and exporting and transit larger consignments of stock will often prefer to use sea/ocean freight. Slower than air freight, it is a lower cost option which is appropriate to many types of product.
Sea Red Sail. Ltd Co can handle any sea freight importation and exportation and transit Our international door-to-door service using 20ft and 40ft containers or palletized is offered at very competitive rates. We can arrange for sea freight pick-up and delivery and of course, we will handle the customs clearance for you. We can also provide warehousing, break bulk and onward shipment services.
Shipping Procedures: Less than Container Load (LCL)
Shipping Procedures: Full Container Load (FCL)